You can access our site through www.tapesxx.com. Please bookmark site. Press CTRL + D .Thank you!
You can access our site through www.tapesxx.com Please bookmark site. Thank you!

Luxury Girl's Webcam Cock Ride / Luxury Girl, Alejandro Peer / June 14, 2022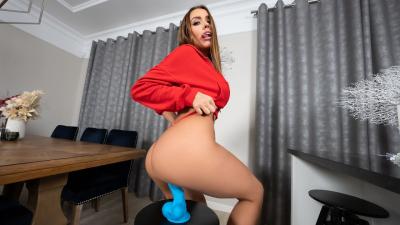 Tanned Luxury Girl is hard at work when her boyfriend, Alejandro Peer, comes up behind her and squeezes her big, beautiful tits! Luxury Girl is just so gorgeous, horny Alejandro can't keep his hands off her. Luxury Girl sends Alejandro away, telling her that they may be caught by her boss over webcam. However, all that heavy petting has gotten Luxury Girl wet! She grabs her favorite suction dildo and starts riding it right in front of her work wecam. Once Alejandro catches her with the dildo, it's game over and Luxury Girl begs him for the real thing. The two start fucking right there on the kitchen counter, forgetting all about the webcam. Hopefully the boss isn't watching, because Luxury Girl's stream is definitely not SFW!