You can access our site through www.tapesxx.com. Please bookmark site. Press CTRL + D .Thank you!
You can access our site through www.tapesxx.com Please bookmark site. Thank you!

Luxury Girl Is Hungry For Cock / Luxury Girl, Alejandro Peer / March 29, 2022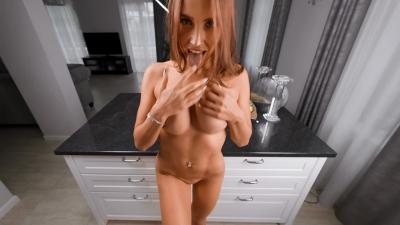 Luxury Girl wakes up in bed feeling sexy and horny. She gropes her big tits and then starts to masturbate, but when she tries to get her boyfriend's help (and cock), he's too tired, even pushing her hand away when she tries to get him to rub her wet pussy. Luxury Girl, feeling frustrated, goes to the kitchen for a snack. As she's bent over, looking around in the fridge, her boyfriend sneaks up behind her then slaps and rubs her ass before pulling down her tight tank top to expose her perfect tits and hard nipples. She teases him by bumping him with her round ass, turning him on even more. He moves her thong to the side, slides his cock into her dripping pussy, and fucks Luxury Girl all over the kitchen until she jerks and sucks him off to a messy facial cumshot!