You can access our site through www.tapesxx.com. Please bookmark site. Press CTRL + D .Thank you!
You can access our site through www.tapesxx.com Please bookmark site. Thank you!

Wife Unleashed / Blake Blossom, Jax Slayher / February 13, 2022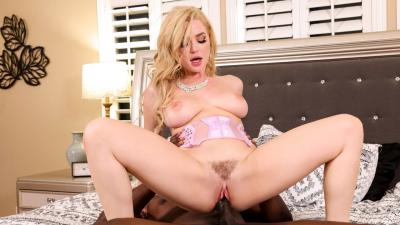 While Blake Blossom's jealous husband may pamper her with lavish gifts like fancy jewels and sexy lingerie, but the lack of respect he shows for his wife is causing her to reach a tipping point. When associate Jax Slayher arrives to talk business, Blake is sent to the bedroom, where she must wait until he leaves. Blake is done listening to her husband, however, and sneaks out to get a first-hand look at the stud. She likes what she sees and is overcome with a burning desire to fuck, retreating to her room where she masturbates. Jax accidentally walks in on the horny wife and when the two finally meet the sexual tension is thick, and the temptation is impossible to resist. Jax treats and fucks Blake the way she truly deserves to be, whether her husband likes it or not!