You can access our site through www.tapesxx.com. Please bookmark site. Press CTRL + D .Thank you!
You can access our site through www.tapesxx.com Please bookmark site. Thank you!

Fuck Em An' Go / April Olsen, Keiran Lee / August 30, 2021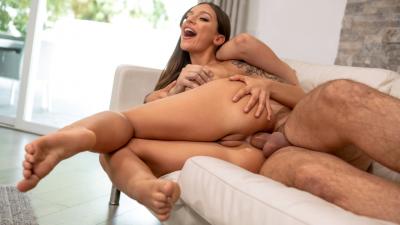 It takes a lot of work to be a Fuck 'Em An' Go champion like the lovely April Olsen. Diligence, endurance, a constant need to fuck... April has it all. We catch April as she's already leaving some lucky guy's house, but she's not done yet. Off in search of her next valuable target, April finds herself at the home of Keiran Lee. After luring him into a trap with some apples she brought as bait, April pounces on Keiran. Once April explains her burning desire to take Keiran's big dick for the sake of a mobile game, Keiran is more than happy to invite her inside. As a special bonus, April realizes that the game is awarding double points for anal today, so Keiran gets to fuck her ass as well as her perfect pussy.