You can access our site through www.tapesxx.com. Please bookmark site. Press CTRL + D .Thank you!
You can access our site through www.tapesxx.com Please bookmark site. Thank you!

Dirty Tourism / Bonnie Rotten, Quinton James / March 13, 2019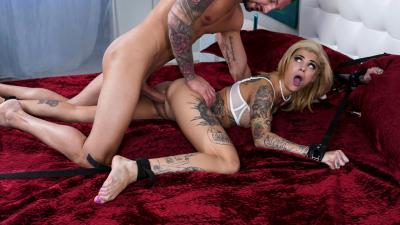 Bonnie Rotten and her squeaky-clean husband check into a hotel for a romantic getaway, but they have no idea what's in store for them! When the hotel receptionist, Quinton James assures them their room is equipped to help them live out their wildest fantasies, Mr. Rotten has a sneaking suspicion something isn't right. When they enter their room and see a wide array of dildos and sex toys, his suspicions are confirmed. He angrily storms off to complain to the manager, while Bonnie lets her curiosity get the best of her, experimenting with a vibrator on her pussy. Quinton checks in on Bonnie to make sure everything is to her satisfaction, and when he suggests he help demonstrate how her hotel room can open up a world of unknown pleasures, Bonnie takes him up on his offer!