You can access our site through www.tapesxx.com. Please bookmark site. Press CTRL + D .Thank you!
You can access our site through www.tapesxx.com Please bookmark site. Thank you!

Pictures of Her / Ava Addams, Tyler Nixon / January 12, 2019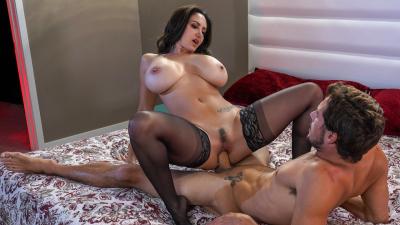 Ava Addams' new stepson Tyler Nixon is an aspiring photographer, and he's been secretly taking provocative pictures of her without her knowledge. When Ava discovers Tyler's dark room and sees naked pictures of her, she questions why he would do such a thing. Tyler confesses that he thinks she's incredibly beautiful and is jealous of his father for marrying her. Ava can't help but feel a little flattered, and when she sees how nice her pictures look, agrees to an impromptu photo shoot in Tyler's bedroom. She catches Tyler off-guard when she disrobes, revealing her gorgeous, big tits. Once her clothes come off, Ava thinks of something better to do, sucking and fucking Tyler in her stockings until he unloads all over her photogenic face.