You can access our site through www.tapesxx.com. Please bookmark site. Press CTRL + D .Thank you!
You can access our site through www.tapesxx.com Please bookmark site. Thank you!

Busty Babe Fucks Boyfriend's Brother / Sophie Reade, Keiran Lee / Aug 7, 2023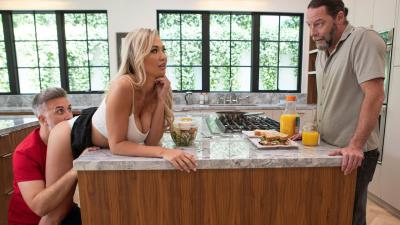 Sophie Reade is tired of her one-pump-chump boyfriend! It's the second time in a row that he's cum all over her big, beautiful tits, without even getting her off. Who does he think he is?! Blonde Sophie sends him to the kitchen to make her a sandwich, while she goes to the loo to freshen up. In the washroom, Sophie bumps into her boyfriend's brother, Keiran Lee. Sophie takes one look at him and is determined to get properly fucked! Sophie soaks her tiny, white shirt with water so her perfect, round tits peek through. Keiran tries his best to resist, Sophie is his brother's girlfriend after all, but he has no chance against her perfect face and gorgeous body!