You can access our site through www.tapesxx.com. Please bookmark site. Press CTRL + D .Thank you!
You can access our site through www.tapesxx.com Please bookmark site. Thank you!

Too Tight / Siri Dahl, Dan Damage / Jul 25, 2023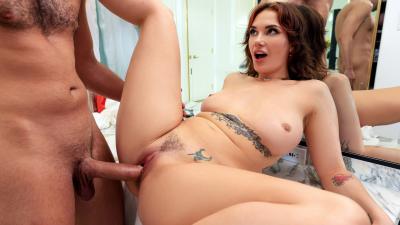 Siri's in the shower washing her hot, curvy body, getting ready for a date. Too bad her boneheaded assistant Dan forgot to leave her date night dress out! Siri finishes moisturizing and calls him in to give her the dress … But the cleaners shrunk it! Dan has to remain professional while trying to slip a naked Siri's too-tight dress over her thicc ass and big tits! It's way too tight and won't go on! Luckily for Dan, Siri's so horny that his inevitable boner leads to her ditching her plans, whipping off Dan's pants and sucking his huge cock! She lets Dan titfuck her before they bang on every surface in the bathroom leading to a huge facial for Siri … Looks like Siri's date will have to wait!