You can access our site through www.tapesxx.com. Please bookmark site. Press CTRL + D .Thank you!
You can access our site through www.tapesxx.com Please bookmark site. Thank you!

Step Family Summer Vacation: Part 2 / Holly Day, Scott Nails / Jun 20, 2023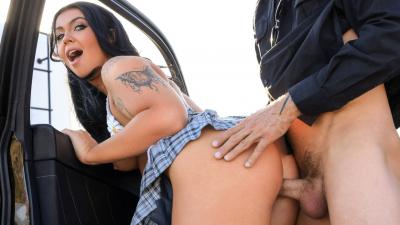 On the second day of her stepfamily vacation, curvy Holly Day is looking for some way of making it a little bit more… exciting! Hot. Fun. Anything other than sitting in an RV watching the world pass by. What if she flashed her tits against the window at passing cars? Or seduce a hot stud like Cherie the day before to get bent over and her tight pussy filled? Well, it just so happens that officer Scott Nails has pulled over to help the group out with some engine trouble. Holly catches his eye and immediately fills his head with thoughts of frisking, groping, and fucking this lady up against the hood of his car. Go ahead, Holly, play innocent while asking to be cuffed and railed!