You can access our site through www.tapesxx.com. Please bookmark site. Press CTRL + D .Thank you!
You can access our site through www.tapesxx.com Please bookmark site. Thank you!

Kazumi's Filthy Fucking Podcast / Kazumi, Isiah Maxwell / Jun 12, 2023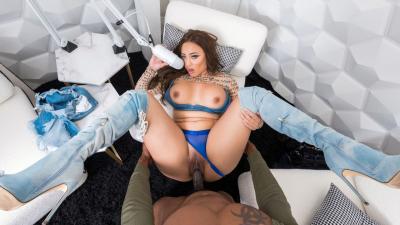 Kazumi and Isiah Maxwell guest star on Ryan Pownall's podcast, answering raunchy questions and flirting with one another. When the guests make their intentions a little TOO known, Pownall does his best to maintain decorum — while Kazumi slurps off Isiah in the middle of the room. Ever the professional host, Ryan Pownall can't keep the guests off each other and lets them fulfill their intentions in the studio, asking questions while Isiah slams his dick in Kazumi's eager pussy. It's a learning experience for everyone as Isiah runs a fucking clinic around the studio, hammering Kazumi's holes from every angle before showering her in cum. Pownall can't keep these sex freaks off one another — but it's a debut podcast sure to have the fans cumming back for more.