You can access our site through www.tapesxx.com. Please bookmark site. Press CTRL + D .Thank you!
You can access our site through www.tapesxx.com Please bookmark site. Thank you!

Masseur Gets An Oily Footjob / Melody Marks, Alex Jones / Jun 5, 2023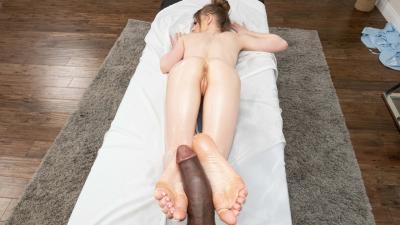 Melody, a hot horny housewife, teases her hubby with a nip slip while they wait for Alex the masseuse to arrive. Hubby's a cold fish so Melody holds out for action from Alex, who gets to see her perky round tits right after ringing the doorbell! Melody shows off her sexy curves behind hubby's back as he helps Alex set up the table, causing Alex to drop the table on hubby's foot in shock! After he hobbles away, Melody oils herself down and teases Alex before telling him to rub her down already. During the oil-soaked massage, Melody pulls Alex's pants down and gives him an oily footjob before letting him fuck her tits…..right under hubby's nose! Alex fucks Melody on the massage table then cums on Melody's feet before sliding the table to motorboat her tits thru the hole! Soon after they're busted and Alex gets chased out by a very pissed off hubby!