You can access our site through www.tapesxx.com. Please bookmark site. Press CTRL + D .Thank you!
You can access our site through www.tapesxx.com Please bookmark site. Thank you!

A Highlight On Her Sneaky Anal / Alex Grey, Scott Nails / Apr 11, 2023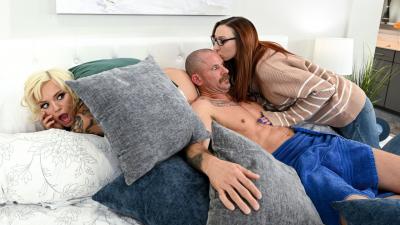 Alex Grey is minding her own business (AKA sticking her highlighter up her ass while going over her homework) when her mom pops in and reminds her to be nice to her new man, Scott Nails. Truth is Alex didn't give a care about paying Scott any attention When Alex spies Scott is all sweaty making his way to the shower, she decides that's the best time to sneak a peek at exactly what Scott is packing. Alex likes what she sees and humps a pillow about it. After Alex gets too excited she is forced to hide in plane site before getting caught by Scott or mom, and poses her ass as a pillow on the bed. Before long Scott sees what Alex is up to and can't resist fucking her pillowy ass.