You can access our site through www.tapesxx.com. Please bookmark site. Press CTRL + D .Thank you!
You can access our site through www.tapesxx.com Please bookmark site. Thank you!

The Anal Coach / Hime Marie, Megan Maiden, Mick Blue / Mar 1, 2023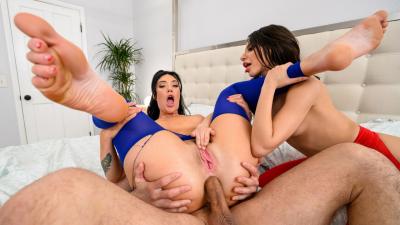 Hime Marie catches her horny roommate (Megan Maiden) rubbing her pussy to anal porn. Hime wasn't aware of her roommate's backdoor obsession but diddles her pussy at the sexy sight of it. When Megan realizes she's been caught, Hime eases the situation, ass-uring her that she's got the perfect ass for anal and volunteers to train Megan for it. Hime uses her tongue, finger, and toys before eventually working up to the real deal — her boyfriend's (Mick Blue) massive cock. He's more than happy to assist in Megan's anal training and pounds her asshole in every position while Hime offers hands-on encouragement. With an experienced coach and the best tools to work with, Hime ensures that Megan's first anal sets her bar for years to come.