You can access our site through www.tapesxx.com. Please bookmark site. Press CTRL + D .Thank you!
You can access our site through www.tapesxx.com Please bookmark site. Thank you!

The Big Oral / Chloe Surreal, Scott Nails / Jan 18, 2023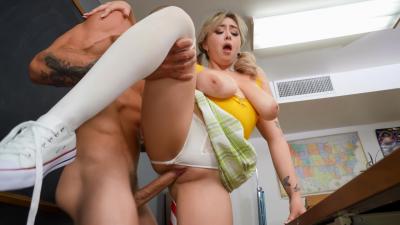 Chloe Surreal is running late for her favorite class given by her favorite teacher, Scott Nails. She arrives after everyone has already left and despite passing every exam, she's determined to give Professor Nails an oral. (An oral presentation that is!) Although he has a meeting coming up, he agrees to let Chloe perform the human sexuality presentation she's worked so hard on. Much to his surprise, Chloe takes out her tits for him to admire before letting him fuck them and then her face! When the college's dean arrives for their meeting, Chloe quickly hides under his desk and sneakily gives him a sloppy blowjob until the dean finally leaves. With the room all to themselves, Professor Nails fucks Chloe's tight pussy on his desk before having her finish her oral and cumming all over her big tits!