You can access our site through www.tapesxx.com. Please bookmark site. Press CTRL + D .Thank you!
You can access our site through www.tapesxx.com Please bookmark site. Thank you!

Rollerblader Takes It Up The Ass / Luna Star, Ricky Johnson / Nov 15, 2022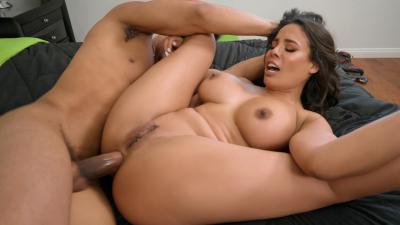 Luna Star loves the feel of the road and the wind on her face as she rollerblades… so much so that she won't let Ricky Johnson pass her in his car. Annoyed that he can't get past the hottie in the fishnet dress, he honks his horn at Luna until, annoyed, she flips him off and rolls up to his car. When he asks her what it'll take to get her off the road so he can pass, she tells him that it's as easy as giving her a lift home. Ricky agrees and quickly finds himself grateful that he did: Luna strips off her knee-high socks and plays with her tits through her fishnet dress before asking him to come inside and fuck her ass! Not one to pass up a good time, Ricky follows the rollerblading babe inside where he fingers her ass before fucking her face, with Luna enthusiastically deepthroating him. She then fucks her pussy with his cock before fingering both her holes and letting him stick it in her ass. Luna rides Ricky hard before sucking him off one last time and having him cum on her face!