You can access our site through www.tapesxx.com. Please bookmark site. Press CTRL + D .Thank you!
You can access our site through www.tapesxx.com Please bookmark site. Thank you!

Get Your Ass Out Of My Shot / Jada Sparks, Jordi El Nino Polla / Sep 6, 2022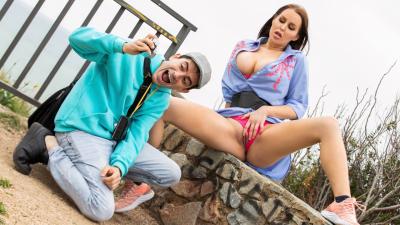 Curvy and adventurous Jada Sparks is enjoying some fresh air when she spots tourist Jordi ENP getting into a little photo-happy frenzy, and figures it might be pretty funny to photo bomb his perfect camera shots with juicy tits and twerking ass… Right there on the boardwalk where everyone can see! Tossing aside her panties, flashing her pussy, masturbating and even sucking his throbbing cock in public like the exhibitionist she is! But Jada can't get her fill in public, she can't fuck Jordi like she really wants. For that she's going to need to bring him inside and rip off the rest of his clothes to take him all in. After all, might as well have some no-strings fun with someone she'll never see again, right?