You can access our site through www.tapesxx.com. Please bookmark site. Press CTRL + D .Thank you!
You can access our site through www.tapesxx.com Please bookmark site. Thank you!

Horny Couple Pranks And Fucks / Sidney Summers, Damion Dayski / Aug 29, 2022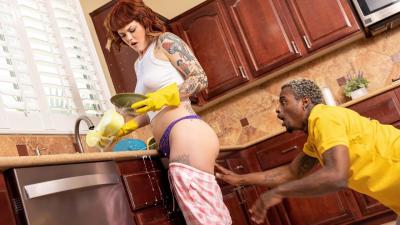 Smoking hot redhead Sidney Summers and Damion Dayski have a unique relationship, with pranks and fucking foremost on their minds. When Damion pulls down Sidney's pajama pants while she's doing the dishes, she spills soapy water all over her tits and gives chase. Unable to find Damion, Sidney goes to clean up, only for Damion to surprise her with an attempted cum blast from close range. Although Damion just misses, Sidney is primed to get him back, but when she sneaks up on Damion to pull his pants down, his hard dick springs to action and taps her in the face, reminding her that while pranks are fun, a good fuck is way more satisfying. In the end, Sidney gets Damion's dick, as well as the last laugh.