You can access our site through www.tapesxx.com. Please bookmark site. Press CTRL + D .Thank you!
You can access our site through www.tapesxx.com Please bookmark site. Thank you!

Rubbing Jexxxica The Right Way / Dante Colle, Jexxxica Blake / Aug 15, 2022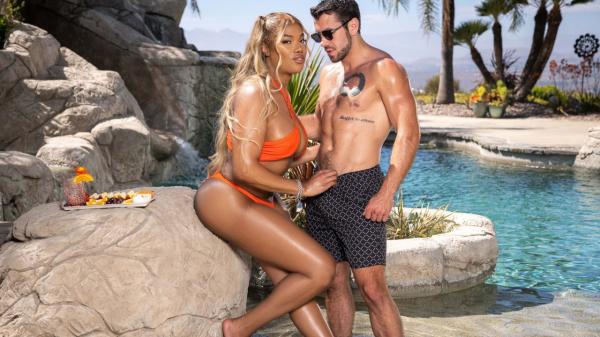 Jexxxica Blake struts around the pool in a tiny, orange bikini - the swimsuit hugs her curves, showing off every inch of her perfect body. Jexxxica is feeling horny today and she's getting lonely by herself at the pool. Here comes Dante Colle with a cold beverage in his hand. Jexxxica thanks him but it's not the drink she wants, she would rather wrap her plump lips around Dante's thick cock. Jexxxica asks Dante to fetch the oil and, as he does, she slips into something a bit more comfortable. Dante worships and soaks Jexxxica's body with oil until he can't take it anymore and slips his hard cock into Jexxxica's tight hole. There's nothing better than an afternoon in the sun, especially when it ends with Dante cumming all over Jexxxica's big, round tits!