You can access our site through www.tapesxx.com. Please bookmark site. Press CTRL + D .Thank you!
You can access our site through www.tapesxx.com Please bookmark site. Thank you!

Fit Fixation Fix / Christina Savoy, Keiran Lee / June 27, 2022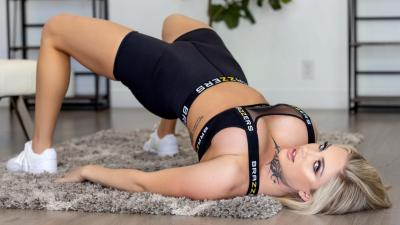 Busty blonde bombshell Christina Savoy has an unmanageable level of energy. So far, she's been able to channel it into her daily workouts – and the result is evident. A tight body with curves that will drive you crazy… But there's only so much that fitness can fix, so Christina has decided to ask Keiran Lee to advise her and try to get to the root of the issue. But when he has Savoy start recreating her routine – getting inside her head, so to speak – he also gets caught up in the building, aching, yearning amount of energy she has. The barely contained tits, juicy ass, and playful attitude... A toned body and toned mind! And it seems like the ravenously cock hungry Christina is refusing to leave until this session gives her a different kind of release!