You can access our site through www.tapesxx.com. Please bookmark site. Press CTRL + D .Thank you!
You can access our site through www.tapesxx.com Please bookmark site. Thank you!

Dominuru / Luna Star, Angela White / June 19, 2022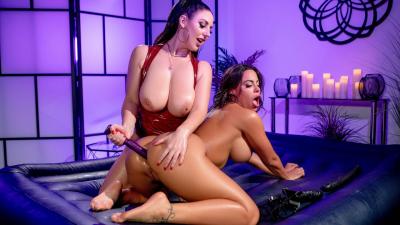 What better fantasy than taking the insanely attractive Angela White and Luna Star, placing them in a Hot And Mean massage scene, sprinkle in some narrative tension, and then only have them use their slick, oiled up curves to press against one another? Moaning lips, flashing eyes, squished tits, bouncing asses… It's enough to drive anyone wild in this femdom massage scene pitting two of the hottest women in the industry - literally and physically - against one another for their own sexual pleasure. Angela's big soft naturals pressed against Luna's perky, juicy ass. Grinding hungrily against one another to put the other in her place with eyes rolled back and an ecstatic smile on their face… Who will come out on top? Everyone!