You can access our site through www.tapesxx.com. Please bookmark site. Press CTRL + D .Thank you!
You can access our site through www.tapesxx.com Please bookmark site. Thank you!

The Clumsy Intern / Lulu Chu, Isiah Maxwell / June 12, 2022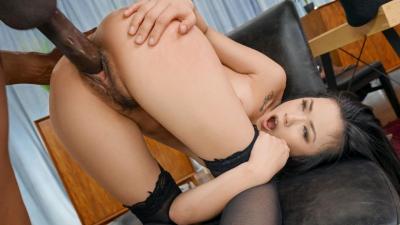 Brazzers' newest talk show, Morning Wood, is about to start filming when the producer realizes the teleprompter's broken. Luckily, the ambitious (and flirtatious) sexy intern, Lulu Chu, convinces the show's host, Isiah Maxwell, to let them handle writing up the cue cards. Lulu's conveniently clumsy (and sneaky) and knowing she's already got Isiah's full attention, she drops her marker and manages to get Isiah to go down on his knees under the desk, where their wet pussy awaits to be licked! When it's finally showtime, Lulu continues with the hijinks, flashing Isiah while holding up the cue cards, and he can't keep his eyes of their perky tits, or manage to read his lines. The producer calls for a break, which allows Lulu and Isiah to get to what they're both craving: a good, hard fucking before the show goes on!