You can access our site through www.tapesxx.com. Please bookmark site. Press CTRL + D .Thank you!
You can access our site through www.tapesxx.com Please bookmark site. Thank you!

Darling Ebony / Kira Noir, Ebony Mystique, Ricky Johnson / May 23, 2022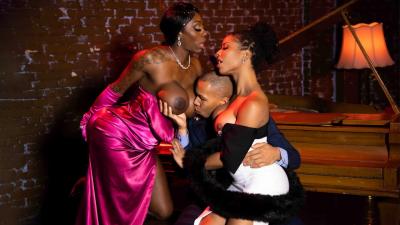 In Kira's House of Noir, only the most captivating, seductive, and wild nights are an option for visitors. That they leave with minds full of lust and wanting to come back again and again and again… So she needs to make sure her starring act, featuring the gorgeous singer Ebony Mystique and the handsome Ricky Johnson are at the top of their game. Is Ebony making sure each person in the audience is entranced by her voice and locked onto her juicy curves? Is Ricky's smile making hearts melt and drool for his throbbing cock? It's only proper that Kira gives a little pre-show practice before putting all that amazing pussy and ass on display!