You can access our site through www.tapesxx.com. Please bookmark site. Press CTRL + D .Thank you!
You can access our site through www.tapesxx.com Please bookmark site. Thank you!

Ripped And Torn / Skye Blue, Small Hands / April 19, 2022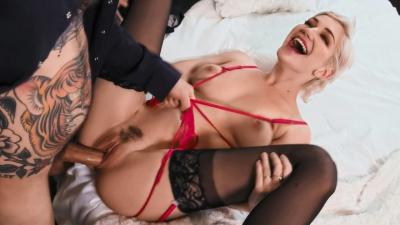 It's Sky Blue's first night working as an escort, and although she's timid and shy, inside of her lies a sex-crazed goddess just waiting to be unleashed! When Sky's client, Small Hands, appears to be disappointed by her somewhat conservative and timid exterior, she heads to the bathroom and uses a pair of scissors to transform her lingerie into something sexier and raunchier, making her panties crotchless and bra cupless. Sky steps back out, her perfect tits and pussy on display, and a newly excited Small Hands quickly tears apart what's left of her lingerie and ravages the blonde babe's hot body. Sky deepthroats Small Hands' big cock and he devours her wet pussy, leading to an intense fucking that'll give him his money's worth!